Find Temporary Housing: New Orleans Luxury Style
DeVie Makes Relocating Easier
If you are relocating to a new city, trying to find the right home can be a struggle. We've all been there.
Whether you hire an agent, rely on word of mouth, use free listing sites, or even try looking around your preferred neighborhood on foot, the process can be extremely time-consuming. Searching online should be easier but it can be just as difficult to trust you are getting the perfect place for your lifestyle. If you are planning to relocate to the Big Easy soon, you can find the best temporary housing New Orleans has to offer with DeVie.
DeVie Features the Trending Neighborhoods
When you search for your new home with DeVie, you are getting access to some of the best properties in the city. DeVie has luxury and high-end homes all over New Orleans including the Central Business District, Warehouse District, Uptown, Garden District, South Market District, Mid-City and City Park, Irish Channel, Lakeview, Treme, Marigny and Bywater area. When you search with devie.co you are getting most popular and trending neighborhoods.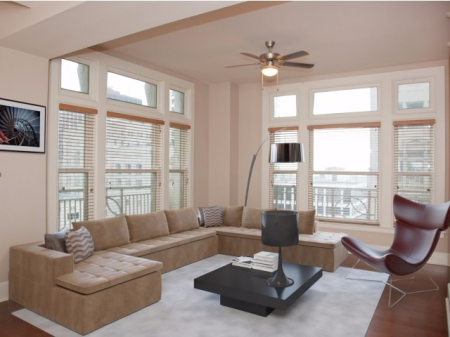 DeVie Has a Home for Everyone
Whether you are relocating to New Orleans for work, school, family or just need a change of scenery, DeVie can help you find exactly what you need. Do you need a furnished home that is move-in ready? Perhaps you want to find a stylish condo that can house your extended family when they come to visit? Looking for a luxury apartment in the city center close to your new office? DeVie has so many options with everything you need to make your choice, even if you aren't in the city yet!
Get Started Searching
Search with DeVie and learn more about your new home than just dimensions and prices. On devie.co we feature in-depth information about the community you will be relocating to such as entertainment nearby, historical facts, restaurants to try and so much more. Although you may only be looking for temporary housing, New Orleans is an amazing to live no matter the length of your stay. Begin searching our New Orleans rental listings and find your next home with DeVie!