Short Term Apartments New Orleans Locals Envy
Don't Just Find an Apartment, Find a Home
New Orleans loves its architecture and beautiful homes, and many dream of the day they can move into a chic house or apartment located in the French Quarter or near St. Charles Avenue. Of all the short term apartments New Orleans envy, this renovated luxury French Quarter apartment building is a local favorite! Located one block away from Bourbon Street, this apartment is just far enough away from the Bourbon Street action to assure restful sleep and easy access to the fun whenever you want. If you look at the list of nearby amenities on DeVie, you will notice an abundance of restaurants which also happen to be some of New Orleans' best. With a rooftop pool, in building fitness room, walk in closet, stunning exposed brick in the apartment's interior, and unmatched access to the Big Easy's best nightlife and sites, what more could you ask for.
Garden District Comfort
For those wanting a bit more space, this Uptown oasis is conveniently nestled between Magazine Street and St. Charles Avenue, features two bedrooms and its own pool that will be a luxury for those balmy New Orleans summers. The unfurnished, pristine white interior is the perfect canvas for making the home feel as if it is your own. Just blocks away, you will find excellent shopping and dining options all along Magazine Street. Audubon Park is only three blocks away and is a perfect place for running and leisurely walks. Whole Foods is located only a 15-20 minute walk from the house. Those who prefer not walking will be pleased by onsite residential parking, which also helps you avoid the constant struggle of finding street parking. Also, access to the streetcar is on two blocks away.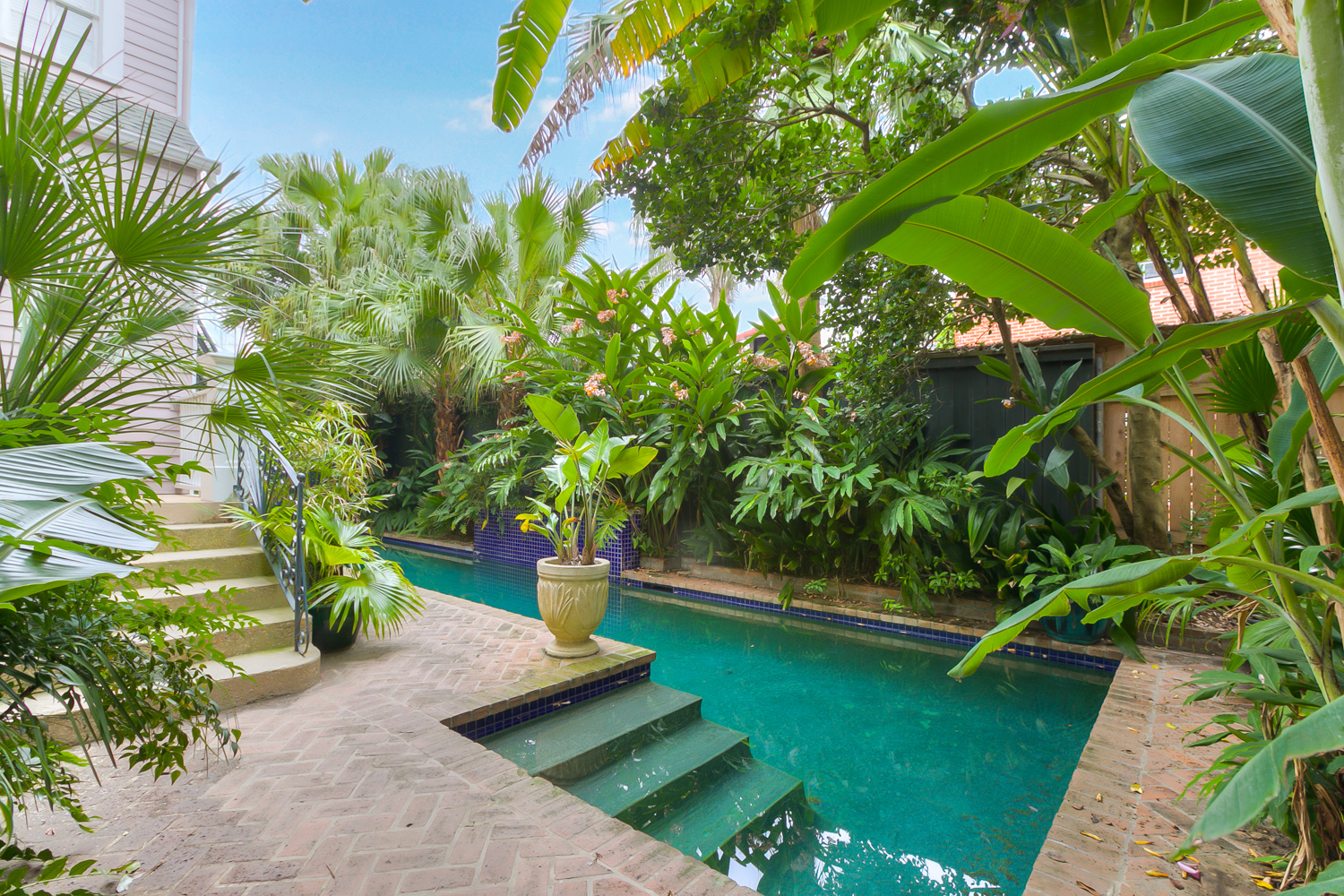 Why Search with DeVie?
DeVie is the best choice for both those who are looking and those need to lease their properties. For those searching for their new home, whether you are staying for a few months or longer. For those looking for some of the most exclusive and premier properties in New Orleans, whether they be pet-friendly penthouses or furnished apartments in the city center, you can trust that you can find comfortable short term housing and housers when you use devie.co.
Begin Your Search with DeVie
Stop running though pages and pages of free listing sites and upgrade your home hunting experience with DeVie. When you sign up and make your profile, you can customize your search to find exactly what you need. Get access to some of the best renters, apartments and homes avaialble for short term leasing in New Orleans.You won't find these properties anywhere else except devie.co! Get started searching! Click here to begin your search!